---
Latest News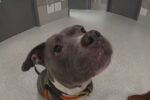 Changes have been made to Commerce City's animal regulations that will now allow people to own pit bulls and pit bull terrier breeds starting Monday, January 18, 2021. These new changes replace breed-specific bans with new rules that will classify an animal as dangerous or vicious based on the animal's conduct, and not its breed….
On Monday, January 11, 2021, the Aurora City Council voted to repeal the city's ban on restricted dog breeds. The ordinance passed with a final vote of 7-3. Read more here.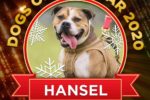 Hansel, a rescued pit bull type dog from Chatham, Ontario is believed to be the first of its breed to graduate as an arson detection K9 officer. He is currently working at the Millville Fire Department as an Accelerant Detection K9. Read his story here.