Tweet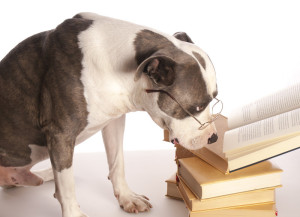 Research
Who is minding the bibliography? Daisy chaining, dropped leads, and other bad behavior using examples from the dog bite literature
Fatal dog attacks – Canada -1962-2020
National Canine Research Council – Summary Reports of Dog Bite Related Fatalities (US) – 2009-2017
Quebec Coroner's Investigation Report on the death of Christiane Vadnais – 2016
Dog Bites : Problems and Solutions NCRC (Revised July 2014)
Why breed specific legislation does not protect public from dangerous dogs – University of Lincoln, December 2013
American Bar Association –  Resolution on Repealing BSL, 2012
The Problem of Dog-Related Incidents and Encounters (US Department of Justice, August 2011)
Fatal dog attacks in Canada, 1990-2007 – The Canadian Veterinary Journal, 2008
Panic Policy Making: Canine breed bans in Canada and the U.S. (2007) 
Attacking the dog-bite epidemic: Why Breed Specific Legislation won't solve the dangerous dog dilemma – April 2006
Breed Specific Legislation: Considerations for evaluating its effectiveness and recommendations for alternatives – Canadian Veterinarians, August 2005
Reducing the Incidence of Dog Bites and Attacks: Do Breed Bans Work? – National Companion Animal Coalition, 2004
Is Breed Specific Legislation the answer to preventing dog attacks – University College of the Fraser Valley – March 2004
World Veterinary Association Policy on Dangerous Dogs – 2002
A Community Approach to Dog Bite Prevention – 1732 Vet Med Today: Canine Aggression Task Force JAVMA, Vol 218, No. 11, June 1, 2001
Will Breed Specific Legislation reduce dog bites? – The Canadian Veterinary Journal, August 1996
---
Resources
List of Ontario Anti-BSL Supporters
Ontario Advocates' Response to BSL: An Assessment of the Breed Specific Components of the Dog Owners' Liability Act.  By Alix Packard Founder of Ottawa Citizens Against Breed Specific Legislation/BSL and Co-Founder of the Ontario Coalition Against BSL
BSL Repeals (US&CAN) between 2016-present
Ontario Veterinary Medical Association – Letter of Support, March 15, 2019
Review by the Ombudsman, CBC/Radio-Canada French Services, of a complaint regarding an article by Bouchra Ouatik published on ICI Radio- Canada.ca on September 9, 2016, entitled Pitbulls : des données non scientifiques fréquemment citées par les médias
Repealing Breed-Specific Legislation – Moving beyond breed to save dogs and strengthen communities (Humane Society International – Canada)
Position Statement on Breed Specific Legislation – American Veterinary Society of Animal Behaviour, 2014 
ASPCA Position Statement on Breed-Specific Legislation
Animal Farm Foundation e-Books
Safety & Awareness around your dog – Educational Project for school age children (2014)
School Presentation Awareness for children covering some points in how to teach children to be safe around dogs, while helping them to empathize and understand how a dog is feeling. Recommended for children aged 4 to 14 years of age.
Dogs Are Family Too – Sheldon & Friends – Tips from the Booklet
Fiscal Bite & Breed Discrimination – Utilizing Scientific Advances & Economic Tools in Lobbying 

Ontario Veterinary Medical Association – Letter of Support, May 28, 2012
Dog breed genetic tests put to the test – July 2012, VIN News Service
Dangerous Legislation that takes a Bite out of being Canadian by Selma Mulvey (Cottage Dog Magazine, Fall – December 2011)
Committee Documents: Standing Committee on the Legislative Assembly – 2005-Jan-24 – Bill 132, Public Safety Related to Dogs Statute Law Amendment Act, 2005
BILL 132 – Public Hearing Summary
Statement from Canadian Association of Professional Pet Dog Trainers – June 29, 2005
Coroner's Inquest into the death of Courtney Trempe, April 1998
---
Miscellaneous
Public Safety Debate Surrounding Breed Specific Legislation (BSL)
Support Hershey's Bill Brochure 2020
Can you pick out the "pit bull"?
Province of Ontario – Breed Specific and All Breed Rescue Contacts 2019